The Future of Work is Now
But first lets look the internet is changing how we work, do business, but what is the history of work?
Hola Amigx,
Welcome to build with joy week 2, thank you for joining in my curiosities. This week I am thinking of work and labor. As a business owner, side hustler, and contract employee I get to see a lot of the different parts that many of us are.
On TikTok, yes that one, I came across some knowledge in a video "Our system is built to produce workers, not entrepreneurs" and fuck yes.
If it's not obvious now, in the US right now if you are a business you will get more aid than a worker. I also spoke to a Stanford sociologist doing research on women of color in the tech space, and her findings so far (sadly) validate my experiences in this industry (PS: she's looking for more participants for the study let me know).
So as I helped my little brother with his history homework we learned about the labor movement in the 1900s during the industrial and cultural revolutions so it's got me thinking. At the same time, my dad works in NYC as an "essential worker" as a doorman for some of the wealthiest folks and his union reached out to let him know of new legislation during COVID to protect him. The last couple weeks I've been bartering essentially with folks trading skills and labor as we all are struggling but it got me thinking. . .
What is work? Why do We work? Why aren't more millennials in unions protecting us from discrimination? And what will the future look like?
Currently, we are in a technical revolution and therefore seeing a shift in our culture- with the internet allowing us to exchange ideas faster and easier than ever before.
In my opinion, I think the first thing we need to do is secure our own wealth. Wealth is not just money and being rich it's about knowledge, network, and money too.
So I may not have lots and lots of money but I know I have a wealth of information and connections through all of you.
I am sharing this week with my favorite places to learn and some FREE workshops. but I digress here is what you all came for ….
What to Learn this week:
As we think of what work will look like post-pandemic and having essential workers at risk right now it's important to understand the history of work to ensure we don't repeat mistakes. Remember
What I'm building this week :
I want to teach you all how to leverage technology to maximize your time and work smarter not harder. If we can use technology to do less work we have more time for our passions, and if one of your passions is talking I am doing a podcasting workshop raising money for our community in Spring Valley, NY. You can find all my workshops by clicking on the image below in English and Spanish.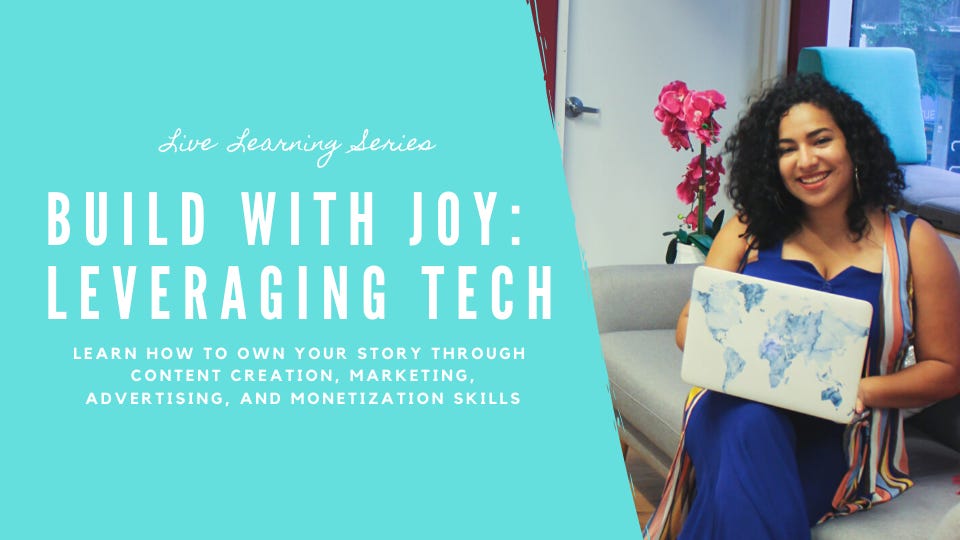 What to Consume this week
Tech to use this week :
What the Community is building:
The Side Hustle Summit a week-long event next week led by 5 powerful Latinas, including myself sharing our knowledge to help you start and scale your creativity while getting paid. We will have fundraisers and giveaways! If you want to discuss being a possible sponsor respond to this email. RSVP HERE!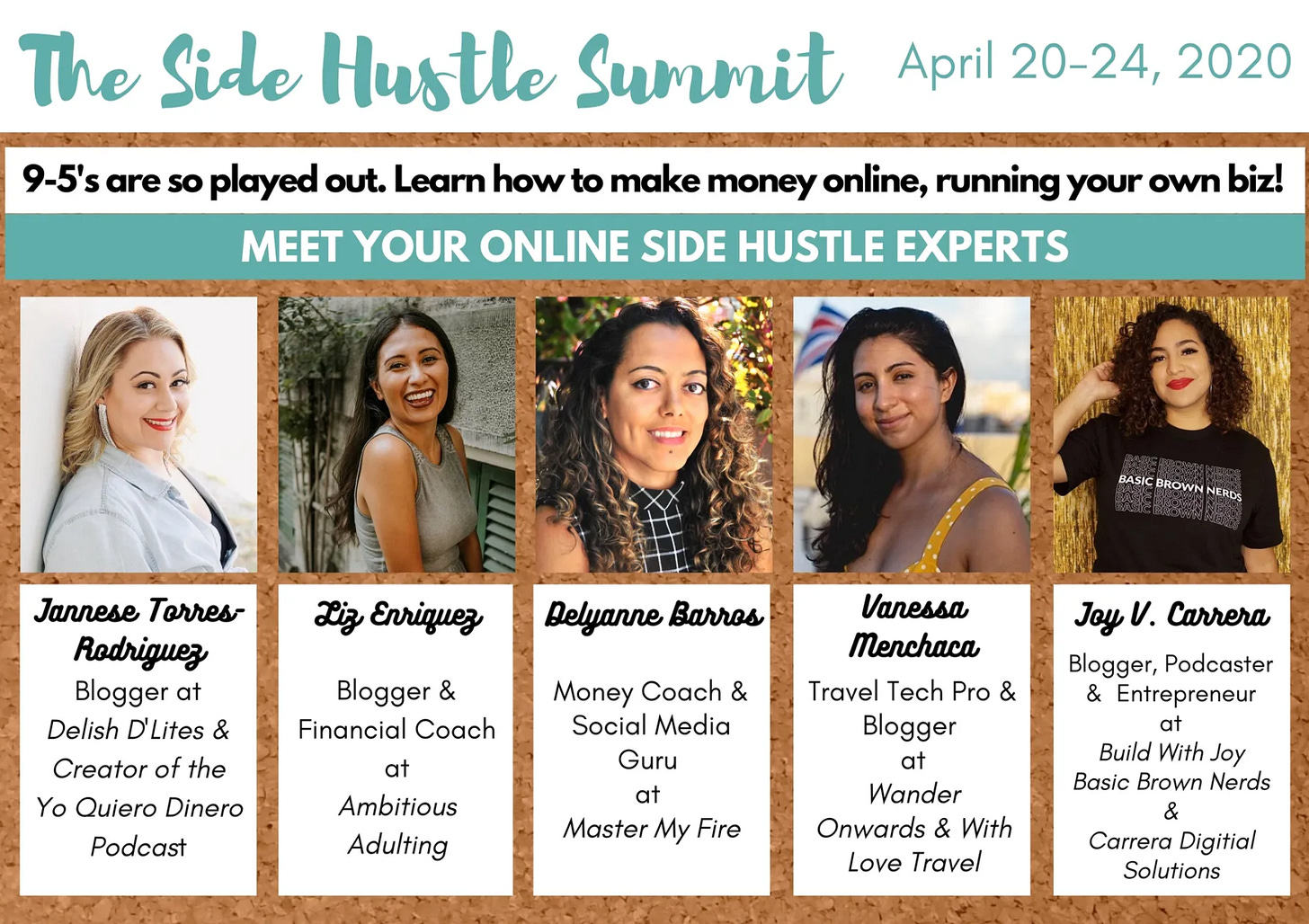 Feel free to Tweet at me or tag me in your IG Stories @JoyValeriee with your thoughts this week.
Hasta next Monday,
Joy Valerie Carrera